[ad_1]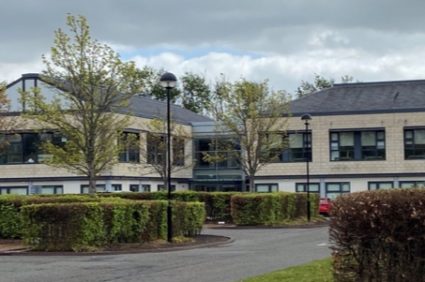 M7 Capital ("M7C"), a full-service real estate debt specialist, announces that it has granted, on behalf of its UK debt fund TREC II, a loan of £ 17.3 million to Alltmore Properties Ltd (the " Sponsor "), an investor specializing in business centers across Scotland and the north of England, to support the refinancing of a portfolio of seven out-of-town business space assets in Scotland.
M7 Capital will also make available an additional £ 25million loan facility to finance the future growth of the portfolio through the targeted acquisition of office, industrial and commercial warehouse assets in the region.
The loan is secured by a portfolio made up of seven assets totaling c. 170,000 square feet, located in major business parks in the cities of Stirling, Inverness, Dunfermline, Bellshill and Perth. The portfolio, which is 97% leased to a diverse range of occupants, has consistently recorded 100% of rent collection during the Covid-19 pandemic, demonstrating the dominant locations of assets within their catchment areas and the strength of the tenant base.
Alltmore is a specialist investor focused on managing and growing a portfolio of high quality commercial real estate assets located in business centers across Scotland and the North of England. Alltmore benefits from an experienced and entrepreneurial management team with a combined 75 years of experience in commercial real estate. The company takes a proactive approach to managing commercial assets to maximize returns and capital appreciation.
M7 Capital has been M7 Real Estate's ("M7") internal advisor for all of its debt capital market needs since M7's inception in 2009. In 2016, M7C expanded its operations to incorporate a lending platform and mortgage loan services. M7C's first UK debt fund, TREC II, has now deployed over £ 140million on 17 different loans, in line with its strategy of providing loans of up to 70% LTV between £ 5million and £ 25million across the office, retail warehouse, industrial and leisure sectors.
Hugh Fraser, CEO of M7C, said: "Alltmore has compiled a portfolio of high quality retail space assets, reflected in the high occupancy rate and strong rent collection data during the pandemic. We look forward to working with the Alltmore team, who are specialists in this area, as they continue to develop the portfolio, building on their proven track record. "
Kenneth MacKay, General Manager of Alltmore, said: "We are delighted to have agreed to the installation with M7C and look forward to working with them in the years to come. "
"The agreement allows us to expand the existing portfolio and optimize any new acquisitions using the same strategies that have been applied to the current assets. "
"This in turn will allow Alltmore's highly experienced team to add value and leverage the already impressive returns available to our investors. "
[ad_2]